When:
January 12, 2018 @ 10:00 am – 11:30 am
2018-01-12T10:00:00+00:00
2018-01-12T11:30:00+00:00
Where:
The River Room
Halton Mill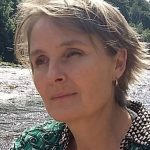 In this Gentle Yoga class we work to carefully stretch, strengthen and relax the body with simple and beautiful asana (physical posture) sequences. We also work with the breath to calm the body and mind and always end with a long and delicious relaxation. These classes are for complete beginners or if you're feeling a bit creaky and rusty and want a soothing practice.
If you'd like to chat about whether this is the right class for you, please contact me on rebecca@theriverroom.org.uk  Tel: 07907374278
and for further information, please go to www.theriverroom.org.uk