When:
July 13, 2017 @ 9:30 am – 10:45 am
2017-07-13T09:30:00+01:00
2017-07-13T10:45:00+01:00
Where:
The River Room
Halton Mill
Inner Sun Yin Yoga With Karen Holroyd Thursdays 9.30-10.45am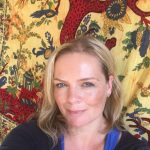 Yin yoga is holding a relaxed posture for typically 3-5 minutes, exerting positive stress on the subtle body tissues as a way to trigger the body's natural repair response leading to stronger and more supple joints.  Yin yoga is a perfect complement to more yang practices, such as ashtanga and vinyasa flow yoga practices, as well as sports, cycling and running.  Yin Yoga targets connective tissues such as fascia and takes care of parts of the body that yang practices don't.  Our bodies need both yang and yin exercise for a balanced body.  Through practicing Yin Yoga, greater flexibility, less pain, increased range of motion and less inflammation is possible.
Inner Sun Yin Yoga will start on January 12th, Thursdays 9.30 to 10.45am, term-time.  The cost is £7 drop-in.  This spring half-term Yin yoga will be an exploration of the 5 bodies (koshas); the physical body, energy body, mind body, wisdom body and bliss body.
Spring-term dates are Jan 12th, 19th, 26th, Feb 2nd and 9th
Break for Half-term
resuming Feb 23rd, March 2nd, 9th, 16th, 23rd and 30th
More information about Inner Sun Yoga and Karen can be found atwww.innersunyogawithkaren.com or call Karen on 07932175443