When:
September 6, 2017 @ 8:00 pm – 9:30 pm
2017-09-06T20:00:00+01:00
2017-09-06T21:30:00+01:00
Where:
The River Room
Halton Mill
Yin/Restorative Yoga with Rebecca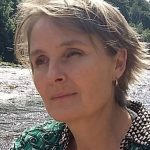 In this Yin/Restorative Yoga class, we practice a very soft, slow nurturing form of yoga. Yin yoga works on the connective tissues and joints and involves no muscular effort. We hold poses for 3-5 minutes so to work really deep into the tissues – like a slow and deep massage. Restorative yoga is a bit like yin but uses lots of props – cushions, blankets, bolsters (sometimes even hot water bottles) to full support the body in simple poses. The effect is a deep relaxation and release of stress and emotion.
Please get in touch if you'd like to discuss whether the class is just right for you. Also please see www.theriverroom.org.uk for more information
rebecca@theriverroom.org.uk  Tel: 07907374278