When:
January 9, 2018 @ 7:30 pm – 8:45 pm
2018-01-09T19:30:00+00:00
2018-01-09T20:45:00+00:00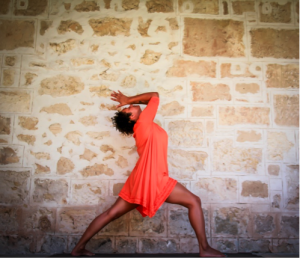 Emmaline is a Yoga Alliance Senior Yoga Teacher with over 20 years continuous learning & teaching experience. Her classes are a dynamic flowing style of yoga, harmonising breath & movement to give strength, grace & freedom. The class integrates the physical, psychological & spiritual aspects of yoga & includes hands-on adjustments, breath awareness, meditation and deep relaxation. The theme of each class is supported by the current season, eclectic music, readings, spoken word and references to yoga philosophy texts.
Contact: emmalinet@hotmail.co.uk
Emmaline teaches SEASONAL VINYASA YOGA // Tuesday 7.30-8.45pm //Just as the Earth easily flows through the seasons, it should be only natural that our bodies wish to do the same //